Welcome to our review on the topic of online casino Australia. In the page below, we will share all we know about the gambling in this country.
Gambling in Australia is one of the most popular ways to pass the time. Up to 80% of the population takes part in some form of gambling, this is the highest rate in the world.
As much as 4% of the adults in Australia play pokies at least once a week. You can also bet offline from casinos and events to politics and lotteries.
With over 20% of gaming machines situated in casinos, bars, pubs, clubs and hotels, pokies are huge in the country. Talking about gambling in Australia we are mostly referring to offline activities, online casinos in Australia are also subject to various regulations.
| Casino | Rating | Review | Bonus | Link |
| --- | --- | --- | --- | --- |
| | | | $1600* | Play Now |
| | | | $750* | Play Now |
| | | | $1000* | Play Now |
| | | | $350* | Play Now |
| | | | $300* | Play Now |
None of the existing regulations is related to individuals, so it is legal to gamble online in Australia. The regulations are created to control online betting operators and determine what can and cannot be offered to the citizens of the country.
With millions of people across the country playing casino games offline and online, the demand is huge and the supplies too. You can find some excellent Australian casinos to enjoy.
Below we are going to discuss more details regarding the legislation and the online casino industry in the country.
Gambling Legislation in Australia
We already mentioned that it is legal to bet online in Australia, but there are some regulations we need to explain in more details. Although online gambling is ingrained in the Aussie culture, there are members of the government who are rallying for all games to be outlawed.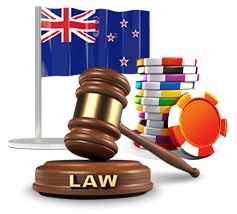 According to these members of the government, their motivation comes from the fact that there is growing gambling problem in the country. They say that 1% of the population has serious gambling problems, which has its social cost of 4.7 bn dollars per year.
While before 2001 online casinos operating in the country could offer their services to the public legally after the interactive gambling act was passed they could not offer and advertise real money online interactive gaming services legally anymore.
This act prohibited that, but it does not make operating an online casino in Australia illegal, but it prevents companies from offering different kinds of poker, blackjack, pokies and roulette as well as in-play sports betting, which is also regarded as interactive. However, sports-betting is allowed at events only before the start of the game.
Also, it does not affect lottery sites except the cases when instant win scratch cards are offered. The act does not prohibit any player from placing a bet via the internet in any form, in fact, there are hundreds of foreign operators offering casino games to Aussie citizens. As these companies are outside of the Australian jurisdiction, no action has been taken against them, although they are in contravention of the act. In any case, none of that affects players directly, so they will be able to continue playing online pokies as much as they want.
Playing in Australia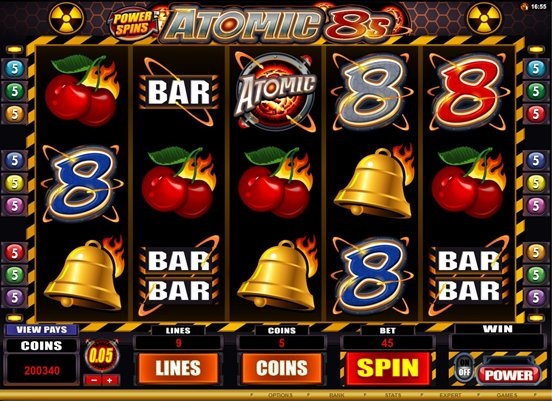 We already mentioned the size of the industry in Australia. This is one of the reasons why Aussies are spoilt for choice when it comes to picking a site to play. There have been serious investments made by operators to create Aussie-focused casinos with games, themes, and styles tailored to the tastes of the local audience.
The best of the online operators in Australia are managed by large operators who host many platforms, so reputable and reliable places are very easy to find.
It is relatively easy to sign up. It only requires you to provide some personal details like an address and a name. Please mind, that some casinos will require you to prove your age before creating your account and even before paying out your winnings. As in many other countries, there is a legal age for gambling in Australia, and it is 18.
Aussies have access to some of the best casino games out there. Huge developers like Microgaming and Playtech are offering their best titles which are available at many slot websites. It is interesting to note that in Australia you cannot play Aristocrat games online because the Australian developer is not marketing in the country. This may be a strategy to protect their land-based casinos and clubs throughout the country.
Payments, Safety and Security
Because of all the regulations, the number of onshore operators is little. Most players choose foreign-based casinos, which are not regulated by Australian law. This carries some risks, so Aussie players need to be careful of playing only at reliable and verified sites.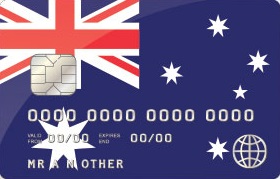 There are some simple checks that will help you verify that you are dealing with a trustworthy company. The first thing to check is if the company has a valid license in their jurisdiction. Read reviews from other players on forums and comparison websites and always get familiar with the terms and conditions of the site.
Also, you can leave the hard work to us and choose from our lists of top Australian casinos we have already prepared for you.
The fact that operators have developed tailored sites to meet the needs of Australian players is great news, especially when it comes to payments. Deposits, withdrawals, and bets can be placed in Aussie Dollars. Also, the operators accept the most popular payment methods including MasterCard, Visa, PoliPay and some e-wallets and money transfer services.
Safety and Security are a top priority, and the latest encryption technology is used to protect the data. The encryption and proper storage of data are other reasons to make sure you are choosing a reputable site.
Illegal Betting
There will always be illegal betting sites, but do not even think of using one. You are risking more than your money, but also your personal data, and with so many good places to play there is no need to take that chance.
As this is a huge market where gambling plays a significant role, the Australian operators will continue to be an interesting subject to read about and research. Check the exciting online operators in Australia and try your luck today.
More Pages about Countries
Each of the flags below will redirect you to a dedicated page about the country that it represents.
Casino Sites Sorted by Country