Progressive slots are characterized by permanently increasing jackpot. It consists of the bets made by players. You can choose to play stand-alone slots or network games which offer you the odds to win a jackpot gathered over the whole network of progressive slot games.
As we already know, part of each bet goes for the progressive jackpot. That is why usually the jackpot is bigger than this of conventional slot machines. However, winning the progressive jackpot is not easy at all, but this does not mean that you should not try playing progressive slots. You should better rely on realistic forecasts if you intend to play progressive slot games.
The best Progressive Slots Casinos Just for You
If you are wondering which are the best casinos for progressive jackpots around, you have come to the right place
* Click on "Play Now!" to get more details about the bonus. T&C's apply.
Overview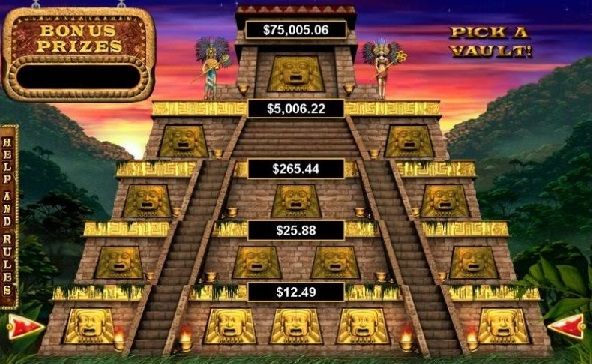 During the past years, progressive slots have become more and more popular. They offer players the chance to win massive jackpots, and there is even greater possibility provided that the machines across a casino, city or state in the country are connected in a network.
Here is something important that players need to know about progressive slots. The jackpot may be significant, but the other winnings are not so big. Percentage of the players' bet is accumulated to the progressive jackpot.
If the player wants to make it to the jackpot, they need to bet the maximum amount. The smaller the bet, the less rewarding the winnings as the payout is not so great compared to the other slot machines. It is also advisable to avoid single multipliers if you want to play for the jackpot.
It is recommended that players carefully observe the way they play and watch out in the case of bankroll management. Professionals advise that it is better to play with winnings of the casino than personal money. If you are passionate about playing progressive machines, you should also avoid very long game sessions.
Progressive Slot Games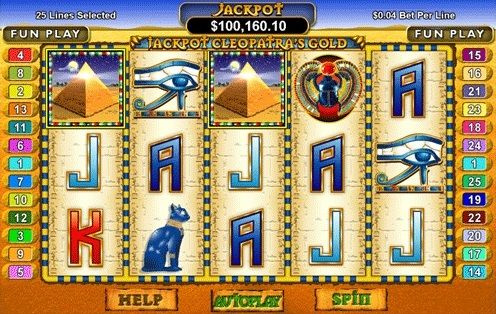 Stand-alone Slots – This type of machines are not connected to other machines in a network. Part of the player's bet is accumulated to the fixed award which goes for the biggest winning sequence.
The profit is not different from other machines of this denomination. However, it is divided in a different way so that players could get the chance to win awards as part of the top prize.
In-House and Proprietary Slots – Usually, they are connected in a network. A single casino manages them. This type of machines could be located in one casino or many casinos, if the gaming company owns more casinos.
Wide Area Slots
Wide area progressive slots offer players the chance to win the largest jackpots. The machines are connected to a network which consists of non-related casinos. It is not even necessary that they are a property of one owner. There is little chance to win a decent payback compared to other slot machines.
"Crossover" Slot Machines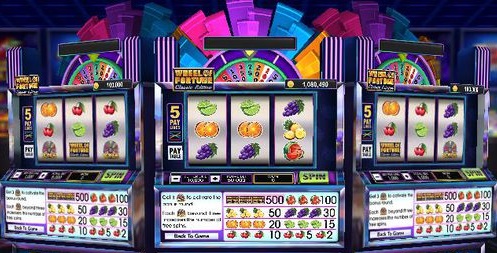 Many casinos provide reel slot machines with a maxi-line video that promote random progressive jackpots. The machines are something between maxi-line video or reel slot machine and ordinary progressive machine.
All of the bets play optimal reels or play lines. The awards are not so great compared to the multi-line slot machines.
If you play these machines, you should better examine the payout table for possible awards. The winnings granted by conventional slots and crossover machines are not the same.
Play Progressive Slots
You need to be aware of some details before you select the progressive slot machines you will play. First of all, playing is not the same as in other slot machines. As we mentioned, a percentage of each bet goes for the progressive jackpot. When someone wins the jackpot, it is restarted at a certain amount.
Secondly, if you want to make it to the progressive jackpot, you should know that you must bet the largest amount. You can also play a smaller bet, but this means you will get a little portion of the progressive jackpot.
The other awards are not that big at all. This makes sense because the majority of people that are eager to win the jackpot on progressive slot machines do not care so much about other winnings.
Experts recommend not to use your personal money in case you qualify for the progressive jackpot. Instead, you should better use the casino's winnings. So it is better that you play these progressive slots when your gaming session is over. Another hint is to set an exact amount of money at the beginning and when you lose them end your gaming session.
Recently, a lot of casinos introduced a new type of progressive slot machine. It offers players the chance to win small and big progressive jackpots. However, they are insignificant compared to the mega progressive jackpots that are hit at random.
Still, progressive slots are one of the most thrilling and exciting types of slot games out there. They have made many people millionaires in a matter of minutes, so if you are looking for great fun and a chance to win a lot of money these slots are the perfect option!