Welcome to this page, which is devoted to
online pokies.
For those of you who might not be familiar with pokie games and internet pokies let us clarify that the term 'pokies' basically means slots and is primarily used in Australia. Take a few minutes in order to learn interesting and helpful pieces of information related to the history of pokie games, Australian online pokies, why and how to play, what to keep in mind in terms of different variations, bet sizes, pay lines and strategies that can increase your chances of winning, as well as common terms and gaming buttons. Enjoy!
Our Top Recommended Pokies Casinos
| Casino | Rating | Review | Bonus | Link |
| --- | --- | --- | --- | --- |
| | | | $1600* | Play Now |
| | | | $750* | Play Now |
| | | | $1000* | Play Now |
| | | | $350* | Play Now |
| | | | $300* | Play Now |
About Pokies Gaming
More and more people around the globe enjoy playing slots also known as pokies in Australia. When it comes to gamblers in Australia, they are fortunate to have access to a
remarkable variety of online casinos
offering a wide range of online pokies for all
types of play styles and themes
. So, it does not matter if you are fond of the classic 3-reel pokie game or the popular multi-pay line and 5-reel machines, which are associated with various bonuses. In any case, you are definitely going to come across a variation that meets your expectations. Also, it is nice to know that in addition to playing pokie games for free you can play pokies for real money, too.
History Of Pokies In Australia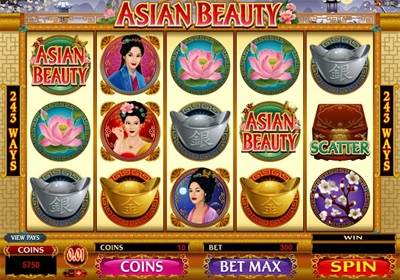 The American Charles Fey was the person who succeeded in developing the very first pokies machine, called Liberty Bell. Having in mind that until that moment in time the only games that were offered by casinos were classic table games, it is not surprising that this game became hugely popular despite its simplicity.
The first Australian pokie game, called Clubman, was developed and released in 1953 by Ainsworth.
No improvements and innovations were introduced to the one arm bandits until the 80's when the pioneer video slots were produced. Thanks to the five reel screens players were already able to increase their chances of winning. What happened in the next decade or so had to do with the legalization of pokies machines and their release into pubs which helped them gain even more popularity in Australia. As far as pokies are concerned, as a result of the computer boom, some of the most reputable software developers released the first online slots in the nineties. Step by step they were made more and more colorful, funny and diverse. The next innovation was associated with the
creation of mobile pokies option
that allows players to enjoy the excitement of the games on the go. As you can see, online Australian pokies basically changed dramatically the online casino industry, so that Australian virtual casinos already let players pay in Australian dollars when they take part in slots.
Playing Free Pokies Vs. Playing Pokies For Real Money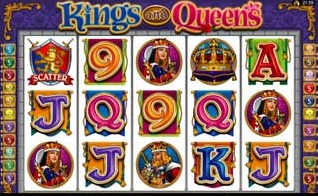 It is not uncommon for players to look for casinos that will allow them to play games for free without having to invest real money. Fortunately, when it comes to pokies, there are multiple opportunities to do so. What is more, the most reputable online casinos enable users to first try out pokies for free, so that they know if they like them, how they work, what it takes to benefit from bonus rounds. However attractive it might seem to find a No Deposit Bonus we need to warn you that you can rarely come across such bonuses. Even if you do so, it will be in the form of free spins. On the other hand,
playing for real money goes hand in hand with attractive advantages,
too. Such pokies are associated with multiple features like Multipliers and Wilds, thanks to which players can end up winning amazing jackpot prizes. However entertaining table games might be, there is no doubt that there is hardly anything more thrilling than spinning the reels of a pokies machine. As far as the
top software providers of pokies
are concerned, they include Ainsworth, IGT, Aristocrat, Playtech, NetEnt, and Microgaming. Taking into consideration the excitement of the game, the diversity of options, the attractive prizes, as well as the free spin gifts, it is understandable why so many players are keen on pokies, isn't it?
Common Terms And Buttons
The next aspect related to pokies that we would like to bring to your attention has to do with some frequently used terms, as well as the meaning of the main buttons you will come across as part of the game. Let us start with the terms:
All Ways – The term 'ALL WAYS' means players can bet in all ways and on all pay lines.
Cardies – The term 'CARDIES' refers to video poker machines.
Cascading Wins – The term 'CASCADING WINS' has to do with the process of replacing winning symbols with new ones.
Double Up – The term 'DOUBLE UP' (also known as 'the Gamble') represents a feature that provides players with the opportunity to quadruple or double their wins.
Expanding Wild – The term 'EXPANDING WILD' is used for the cases when some icons on the reel get substituted by a wild symbol which also happens to expand so that it fills the entire reel.
Jackpot – As you probably know, the term 'JACKPOT' is used for the highest possible win that a player is capable of receiving when taking part in a particular game. There are different types of jackpots such as progressive jackpot and random jackpot. What is specific about the Progressive Jackpot is that it gets larger and larger the more players take part in the game. On the other hand, we talk about a Random Jackpot when there are no particular rules, and it gets triggered on a random basis.
Multiplier – The term 'MULTIPLIER' refers to a feature thanks to which players can increase and multiply their wins.
Paytable – The term 'PAYTABLE' is used to describe that particular area on the pokies machine where you can check various facts, including rules, prizes, as well as the winning combination.
Pokies – As we already mentioned, the Australian term 'POKIES' refers to slot machines.
Re-Spin – The term 'RE-SPIN' describes a feature thanks to which you can keep some reels locked in place as another spin.
Reels – The term 'REELS' refers to the vertical strips which spin as soon as you happen to hit the spin button.
Stacked Wild – The term 'STACKED WILD' has to do with the situation when wilds seem to be piled up on top of each other.
Scatters – The term 'SCATTERS' refers to special icons which may trigger a bonus round or a payout without having to appear in a line.
Wilds – When it comes to the term 'WILDS,' it relates to a couple of special symbols that can replace any symbol on the reels but bonus symbols and scatters.
Pokie Gaming Buttons
Now that we checked the most common terms associated with pokies let us also take a look at the gaming buttons. Here is all you need to take into consideration:
Spin – As soon as you press the button 'SPIN', you will see all the reels starting to spin.
Stop – What will happen when you press 'STOP' is that the reels are about to stop spinning and in the same time they will settle on the final sequence.
Gamble – Thanks to the button 'GAMBLE' you might be capable of increasing your previous winnings by wagering them.
(-) or (+) – As you can probably guess, each of this button enables players to decrease or increase the sum of spins that are about to take place as part of the auto spin mode.
Collect – The cashout button 'COLLECT' will show up the moment you have winnings you can add to your bankroll or cash out.
Bet Per Line – Thanks to the button 'BET PER LINE' you can get your gamble line increased by one coin.
Bet Max – Clicking on 'BET MAX' will result in you being capable of wagering the maximum amount of coins per pay line.
Lines – Last, but not least let us clarify that the 'LINES' button help players reset or activate the amount of pay lines in use. This is how players are all the time aware of the number of lines they can bet on.
What About Paylines, Bet Sizes And Bonuses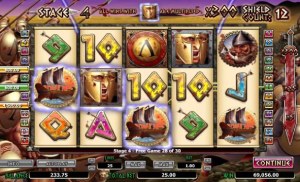 Before we take a closer look at some precious strategies that can help you increase your chances of winning when playing pokies, let us say a few words about bet sizes and pay lines. While the
classic one-armed bandit
was associated with a fixed coin value,
modern pokies go hand in hand with flexible coin sizes
that can vary between a couple of cents and a few hundred dollars. What is more, it is important to stress on the fact that you are capable of wagering more than ten coins per line. On top of that, thanks to the so-called 'gamble feature,' it is possible to double or quadruple your winnings by choosing a suit or a card color with a respective chance of winning. As far as pay lines are concerned, you may come across pokies with between 3 and 243 pay lines. What needs to happen so that you can end up winning is to have the right combination of symbols fall into one of the lines. Naturally, enough the more pay lines there are, the bigger prizes players can win. Regarding bonuses, it is nice to know that there are specific bonuses tailored especially for fans of pokies.
A lot of online casinos
give users the opportunity to benefit from free money to play pokies. We also like that in order to play free Australian pokies you often do not need to register or download anything.
Top Tips And Strategies For Playing Pokies
However, random pokies might seem there are strategies and tips that can help you reduce your losses. The first piece of advice we can give you is to set out limits related to every single element: time, bankroll, loss limit, as well as how many times you are ready to keep on spinning the reels even if you do not win. Even if it appears to be counter-intuitive, it also helps to
know your acceptable limit so that you stop before you undertake unnecessary risks
and lose your wins.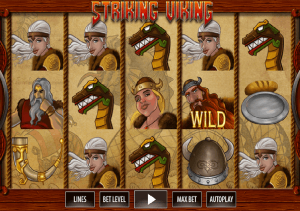 What we also consider quite important is to find out which the
most suitable pokies for you
are. You can figure that out by making sure the wager limits are appropriate for your set bankroll. Also, it matters whether the particular game appeals to you visually, as well as what kind of promotions and features you can gain access to. So, it helps to be familiar with the specifics of the various features available on the market (from generic ones like scatter symbols and wilds to unique features). For instance, you have the opportunity to use the auto spin function as a way of getting the feature play instead of you.
No game can be mastered in the long run unless you know the rules.
Australian pokies are no exceptions. As you will probably agree, it matters whether you play on a random or a progressive jackpot. Let us take the progressive jackpot as an example. In this case, it is extremely relevant to be aware that there are titles which will only allow you to win the jackpot if you choose to put the maximum wager on 100% of the pay lines. In addition to this, it helps to look for pokies machines that have coin values of low denominations so that you can place the max bet without breaking the bank.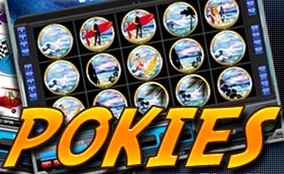 What can also help you get some practical experience before you start investing real money is to start with playing free pokies. On top of that, the betting systems play a role that is not to be underestimated, neither. Some of the few betting systems that can support you in the process of keeping a hold on your wagering are the following: Play and run strategy, Baby steps strategy, as well as Ladder strategy.
To sum up, make sure you set a budget before you even start the game.
Avoid increasing your wagers if you happen to lose, as well as using money that was supposed to cover other expenses such as bills. Decide in advance what kind of time limit you need to set to yourself for the play and stick to it. Remember that each session can be regarded as a random event and consider stopping even if you have not come across a failure so far.
Conclusion
In the end, let us once again go through the main points we covered in this article devoted to pokies. As we already mentioned, pokies is another term for online slots primarily used in Australia. Some of the top casinos that provide you with the opportunity to
play high-quality Australian pokies
online are Golden Riviera, Casino Mate, Tangiers Casino, Crazy Vegas, All Slots Casino, Lucky 247 and Royal Vegas. Also, we raised awareness of getting familiar with the meaning of the main terms and buttons, as well as rules and helpful strategies before you actually start playing. And in order to do so, it is good to make use of the free trials and other opportunities to play free pokies so that you can gain some experience. Last, but not least remember to set some limits to yourself so that you can enjoy the excitement that goes hand in hand with the game without undertaking unnecessary risks.