We all have heard of slot games, but what about slots software? The play has always been considered a part of human's nature. Regardless of age, gender, race or nation, we all do know how good it feels to be able to enjoy a fun and exciting activity. The pleasure of the game, as well as the chance of winning a significant amount of money is what attracts more and more people to the world of slot games.
The question one would seldom pose is what it takes for a slot game to be created and offered at our disposal as gamblers. In fact, whether we talk about brick-and-mortar or Internet casinos, there are whole teams of specialized developers whose focused collective efforts lead to the release of each game. What is more, it seems as if each minute of the day there are multiple games popping up, attempting to satisfy the needs of the audience by providing an original and extremely qualitative solution for having the chance to win big in a glimpse of an eye.
Still, if we have a look at the significant players in the gambling industry, we will see that each one of them has its positive and negative characteristics as a result of which they are specialized in providing specific games. You may ask yourself why you would bother taking the time to get clear those details about the software. Well, the truth is that being aware of such information could help you as a gambler to identify the providers of the games YOU specifically like so that you can get a quick and effortless access to the places you can play them without wasting useless efforts.
Therefore, we invite you to check the rest of the article, summarizing in a user-friendly way the most popular and established developers in the field- both online and land-marked. You may find out that you have come across most of the names, whether you play sporadically or regularly, which would be no surprise having in mind that the list includes the leaders worldwide whose products are widely spread and recognized for their advantages.
Top Software Companies
Let start with four of the giants in the gaming industries all of which are in some way related to the spectacular Las Vegas, considered to be a symbol of nightlife, casinos and living on the spur of the moment: International Game Technologies (IGT), High 5 Games (H5G), Bally Technologies and Williams (WMS). Interestingly enough, most of these companies have managed not only to build a strong brand as far as land-based developing is concerned but also to prove themselves as equally capable regarding online gambling.
When we talk about playing big on the global market of software, there is one provider we need to stress on – namely International Game Technologies. IGT is simply everywhere when it comes to virtual and physical casinos. How come? Well, think about Monopoly, Pharaoh's Fortune, Treasures of Troy, Wheel of Fortune, Star Trek. It is IGT that stands behind all these iconic games, providing more and more popular games also for iOS devices and Android.
One company that tends to cooperate with IGT and Bally Technologies in the process of creating and putting on the market of games is High 5 Games. Apart from being quite famous at brick-and-mortar casinos in the States, H5G are also building a strong reputation as far as the so-called social casinos are concerned. The same also refers to Bally Technologies that have expanded their online activities in addition to the physical presence they are known for since their start in the 1970s.
As it gets clear from the written above, the relevance of Internet casinos is dramatically increasing in the recent years. Therefore, it might be worth checking the leaders in that specific segment of the market before going to smaller players. Among them, we can see the names of Microgaming, Playtech, Net Entertainment (NetEnt), Betsoft, Realtime Gaming and others.
Microgaming
Microgaming is surely a provider of a huge variety of slots software and multiple titles on a regular basis. It has even been considered the leader in the online gaming for nearly twenty years, during which the company has managed to meet the software needs of their clients in an extraordinarily good way. As a result of the gathered expertise, there are more than six hundred games launched by Microgaming so far (f.e. Thunder Struck II, Immortal Romance, Terminator 2, Jurassic Park ) – a number that is worth of respect, isn't it? The best part is that as a player you have the chance to win significant amounts of money from a game developed by Microgaming, and at the same time it is extremely easy to access to the software application called Viper that enables you to enjoy the amazing variety of games according to your own preferences. You only need a mobile phone and a regular Windows OS. When it comes to playing a Microgaming game in a land-based casino, this is also easily achievable, having in mind that you have the possibility of starting playing on the spot when you arrive without even needing to download it.
Playtech
There is no doubt that Playtech also belongs to the giants of the overall gaming industry when it comes to software. Some of the games the company is widely known for are the Marvel and the Beach Life slots. In spite of that, there is a significant amount of table games which are also provided by Playtech. One of the biggest achievements of the company is considered to be the spectacular growth it has accomplished recently by acquiring multiple other companies. However, what is more, relevant to the players is the fact that Playtech's games are accessible via mobile, both for downloading and playing instantly.
NetEnt
Dracula, Space Wars, Arabian Nights, Gonzo's Quest and Creature from the Black Lagoon are among the titles released by the Swedish company Net Entertainment (NetEnt). There are various reasons why NetEnt should be considered one of the most spectacular providers on the market. Not only are some of the most well-known jackpot machines their creation (including poker), but the games of NetEnt are available for instant play regardless of the mobile device you have at your disposal. What we should also underline, is the fact that exactly NetEnt managed to achieve having Java adopted as a technology into their products back in the 1990s. No wonder that today the company keeps on constantly expanding and improving by introducing innovations like 3D graphics, sound effects, and incredible themes.
Betsoft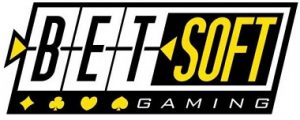 While some companies have become famous since their establishment, Betsoft hasn't managed to attract the attention and recognition of the audience and the other players in the industry until the release of their 3D cinematic animation slots a decade ago. What Betsoft can take pride in is the fact that the company is constantly looking for ways to expand the spectrum of extraordinarily qualitative mobile slots and other solutions that they provide among which we can list Enchanted, Once Upon a Time, Gladiator, Three Wishes, At the Movies, etc.
Other Ones
While there might be various criteria based on which we could evaluate the qualities of a game, maybe the most crucial one remains the excitement of the audience. When it comes to the titles of Realtime Gaming (RTG), Lucha Libre, Shark School, Loch Ness Loot, Enchanted Garden and Red Sands, those are the software companies for standout slots gaming. Also, we should definitely mention the Real Series games that have played an immense role in the process of building the reputation of RTG as a trustworthy high-class provider, as well as helping them keep up with the trends through the years since their creation in 1998. As far as the way games can be played is concerned, there are two options. Players can either download or access them via a specific software using Flash. And to do so, you can simply use your own mobile device (iPad, iPhone, Android).
Software Providers
It might be true that the companies mentioned above belong to the giants in the field. However, apart from them, there are so many other players that contribute to the diversity and vivid expansion of the gaming industry. Some are locally based; others operate in various markets. Whatever the case is, more and more of them strive for being active virtually, as well as in the physical casinos. Bellow you can find the names of such companies listed in alphabetical order.
Ainsworth: an Australian provider of software that has managed to position itself both in the physical and virtual segment of the market.
Aristocrat: also an Australian company considered to be a leader in the local market and a significant player globally when it comes to living operations and online activities.
Ash Gaming: a developing company established in the United Kingdom and providing a small range of titles particularly known locally.
Barcrest: a UK company established in 1968 that was originally focused on the local brick-and-mortar market, but then expanded virtually. Apart from collaborating with multiple fixed odds betting terminals in British bookies, together with Shufflemaster and Bally they also belong to the Scientific Games Group.
Cryptologic: considered to be one of the establishing figures of the virtual gaming, the company has launched and keeps on creating multiple software solutions that are priceless for the segment. Euro Games Technology (EGT): a Bulgarian company, providing attractive and interactive slot games and solutions to casinos worldwide and online.
GameSys: a developer particularly associated with social games and slot machines for brick-and-mortar casinos in Europe where people can make lucrative wins.
Konami: a mostly land-based Japanese company that is making its first moves into the virtual field. However, some of the biggest achievements they are recognized for include gaming machines, console video games and so much more.
Leander: a small Argentinian player whose portfolio has managed to attract the attention and respect in the field despite its limited range.
NextGen Gaming: an Australian company famous for being extremely good at creating original titles, as well as bringing other companies' games to the virtual environment.
Novomatic: an Austrian developer that has transferred a lot of its products online after having positioned itself successfully in the European and Asian markets. Play'n Go: a provider specialized in the development of mobile games that has recently started increasing its operations online, as well.
Rival Gaming: a slot developer that is recognized for providing original and creative solutions even if not so numerous. Thanks to the innovation they bring in the process of creation their products are considered extremely popular among the audience on the websites they collaborate with.
Top game: a company, established in 2007, that has managed not only to brand itself as a reliable provider of diverse types of games, but it also belongs to the firms offering whole packages of software solutions for casinos.
Yggdrasil: a newly founded company particularly well-known and recognized for its games' marvelous animations and extraordinary design.
Other Types of Software
Naturally enough, apart from the companies listed above, there are so many other smaller providers making brave attempts to enter the highly competitive, yet attractive gaming industry. There will always be a certain amount of charm related to the possibility of playing in one of the brick-and-mortar casinos in Las Vegas or in another land-based location.
However, having in mind the lifestyle of the modern people, as well as the advantages brought by the Internet, it is no surprise that more and more attention is going exactly towards the virtual alternatives, available 24/7 wherever you found yourself to be. In addition to that, it might be interesting to mention two other trends. The first one revolves around the fact that multiple slots have been created and released particularly for the so-called Bitcoin casinos. As far as the second tendency is concerned, it has to do with providers like Openbet, NYX, and Adobe famous for building various companies' games into only one platform.
Having all this variety of options available to us as slots players, there is almost no chance to have any of our needs unmet. And even if so, remember, the developers of software yearn for getting new ideas that can help them put on the market the next BIG title, so, raise your voice.
More About Slots Gaming
Hacking Your Way Into the Slot-Machine Industry (How to Make a Slot Machine Appeal to a Player)
Slot Machines in Bars Leave Illinois Casinos Hung Over (Slot Designers Report Higher Sales in Illinois)