Slot machines can be categorized into different types. These categorizations are based on various factors. In every casino, there can be various types of slots available, ranging from the touch-screen, video slots, multi-coin, single-coin, etc. Picking a device is extremely important for every player because nobody wants to play a slot that they cannot afford. Additionally, each player picks a slot machine, which feels good and comfortable. After all, slots are supposed to be entertaining.
Casino Types
Here are the best casinos depending on their denominations.
* Click on "Play Now!" to get more details about the bonus. T&C's apply.
Technology is what drives the development of slots games. Even if you do not know how to play the new types of slots do not worry, they are very intuitive and fun. Besides ever machine has an explanation of each game. Online it is even easier because you can click an icon and you get a full explanation of the game. There is also a Help page with more detailed information. Many sites also have a support team, to help you out if you need assistance.
On this page, we will give you more information about the online slots machines and the most common ways in which slots are categorized. Here is what you can expect when playing slots.
Categorization
To make it easier for the gamblers, slot machines are divided into two main categories:
Denominations
One of the easiest and most common ways of organizing slots into types is by taking into consideration their denominations. Some games can be played only with pennies, while others accept dollars. Some allow you to choose from several options.
The most common denominations for slots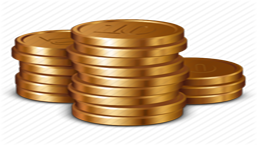 Number of Reels
The reel is the spinning symbols on the front of the slot machine. In the past, they were large hoops of metal that spun inside the machine, but nowadays they are just a show. Most of the modern slot games show these reels as video screens, or the spin is powered by an electronic mechanism.
The traditional casino slot machines have three reels, but the most advanced models use five reels. There are 20 or 24 stops on each reel. In the past the reels were spun mechanically by pulling the lever, no everything is done automatically. If you would like to try slots with multiple reels, keep in mind that what the additional reels do is increase the possibility of a larger jackpot because it is also harder to win on a game with more reels.
The three-reel slots are considered the original game, which was invented and introduced to the world by Charles Fey. The three-reel classic slot is still available in land-based casinos, but they have mostly nostalgic value. Modern technology replaced these quite fast.
Common slot reels variations
Type of Games
During the years, slots have gone from very basic games with three reels to exciting, interactive games with great 3D effects, impressive sound, and features. You can find different variations of the machines depending on your location. Here are they.
Main types of games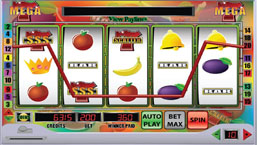 Second and Third Class Slots
In the US the slot machines are categorized as a second or third class. The third class slots are the traditional ones you can play in Las Vegas, Atlantic City, and other famous gambling destinations. The second class slots are found in smaller towns and gambling spots, often states which restrict the casinos and gambling. The Class Three slots machines are also known as the "Vegas-style" machine. Each spin with these is an independent event, and the outcome is determined by the spinning of the reels. Every spin can take you closer to winning or losing within the rules of the game.
Class Two slots are similar to bingo or lottery games. Instead of playing against the house as with the previous type, the players are playing against each other trying to get the jackpot, which makes it more like bingo and lottery games.
Thanks to the slot themes, the game looks and feels like a traditional slot, but the mechanism behind it is bingo based. The results of the games depend on other results because there are defined the number of wins and losses in each given set of numbers.
Flat Top vs. Progressive Slot Machines
Some time ago slots offered only fixed top jackpot. But things have changed. Nowadays the games with fixed top prize are called flat top slot machines, and they are still quite common. When you play those, there is a lower prize for the big winner, but the chances of winning that same prize are much better than with progressive jackpot scheme.
Progressive slots represent a whole group of slots, which pay out a joint jackpot. A progressive slot machine, on the other hand, has a jackpot that accumulates and increases. This is usually a stunning jackpot and can be compared to what you can win playing the lottery.
How it works is the house takes a small percentage of each bet placed and adds it to the jackpot until someone wins it. At that point, the game starts all over again with new starting jackpot amount. Once hit, the progressive jackpot will reset and then continue to grow from there. Progressive slots can fall into different categories as well.
For example, there are slots with a jackpot unique to a machine – the standalone progressives. The other type of progressive jackpot is the one offered by local area networks which have many machines in a single casino, and they all share that jackpot. These are also common.
Another type is the wide area progressives which are linked across multiple casinos. These offer the largest jackpots because they are comprised of a large number of players contributing when they spin the wheel, no matter of their location. One of the most famous slots of this type is the Megabucks network, where the jackpot starts at 10 million. There are instances where the amount had reached 20 or 30 million before someone won it.
Progressive slots are becoming more and more popular, and casino operators are introducing new features to keep this trend going. With the introduction of online casinos, progressive jackpots are growing even more in popularity. It is also common to see a casino giving you the opportunity to hit a PJ generated through other online platforms. Another example is linking together the slot machines from multiple casinos in the same state. This is a recent development that helps the jackpots reach stunning numbers.
The stand-alone slots are not connected to the progressive jackpot network, and their payout schedule is posted on the machine. These are suitable for players who want to play longer but still conserve their bankroll. Since there is no PJ in stand-alone machines, the payout is higher.
Progressive slots, on the other hand, are quite popular and are available in both land-based and online casinos. The percentage of the amount which is taken from each bet to feed the PJ varies, and it can be as high as 15%. And of course, the jackpot keeps growing until someone wins it.
Online, the network jackpots could even include bets being made all over the world! If you want to qualify for the progressive jackpot, you need to bet the required maximum number of coins. Because of the way in which the progressive jackpot is being also accumulated the reason why payout for other winning combinations is less than they could be. Of course, players who choose to compete for the progressive jackpot should accept the lower payouts for the regular wins and play with the maximum number of coins to qualify for some truly life-changing jackpots.
We already mentioned that some PJ's reach one million or more. The jackpots of the slot machines take the time to grow and are harder to win, but in the end, it is worth it. And you can still win smaller progressive jackpots that are being won every day.
Land Based vs. Online Slots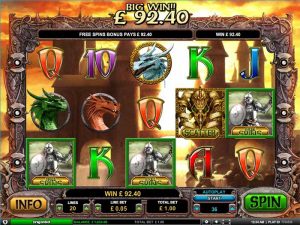 You can play online slots on your computer or mobile device through the internet. These slots work in a similar way as traditional Vegas-style machines, but the cash transactions are also handled over the internet. Online slots have their advantages and disadvantages compared to the land-based ones.
Some of the advantages are that you can play anywhere anytime, but probably the biggest plus is the higher payout percentage. Internet casinos do not have overhead costs so that they can afford it.
One of the main disadvantages to playing online is that if you win, you do not get your prize immediately. Withdrawing the funds takes some time because there is processing time both from the casino cashier department and your payment method of choice.
Loose vs. Tight Slots
This categorization is entirely subjective. We call a loose game the one that pays more and more often, while a tight game is an opposite. A customer cannot evaluate the payout percentage on a slot machine game, but it is a matter of different opinions if a game is loose or tight. Some people may think a game is loose; other may not agree. You can read various comments on the gambling forums; this is a very much discussed topic.
Paylines
Every slot machine has lines, and when a winning combination appears, the lines become a pay line. Usually, slot machine games have a single pay line. It is the line that goes across the center of the three reels. If the right symbols line up in a certain combination, the game pays out.
Newer slot machines offer multiple pay lines on five reels, and some of the patterns can be quite complicated, but there is a better chance of winning small amounts with every spin. Some of these machines have 3, 5 or even 25 pay lines.
The old machines took one coin and had one line, but that changed and now with more coins, you can have more lines. The original technology of the slot machines allowed one line, but computer software allowed much more. The first lines that were generated by a computer were straight lines; then slot designers learned how to create slots with diagonals and zig-zags.
Now there are games that have 50 or more lines, but the common number of lines in multi-pay line slots is 15 to 25. On the multi-pay line slots, though, you need to activate a line for it to pay, which means betting on that line. These slots might seem complicated, but actually even new players like them. However, sometimes new players learn quickly when a winning combination comes up, and they realize they did not activate it by betting on it. Remember, if you want to activate a pay line you have to bet on it.
There are innovations in the slot machine industry too, a recent new type of slot called the 243 ways is built on the concept of pay lines entirely. The machine pays out if any combination of winning symbols in in the right order from left to right on the screen.
Modern slots also feature a variety of bonus games and special wild symbols that function in different ways. The industry is developing fast, and we can expect new types of slots very soon.
Single-coin and Multi-coin Machines
Single-coin machines are hard to find, as they have become quite obsolete after the introduction of the multi-coin machines. Most modern casinos have the latest online slot machines available on the market as they provide way more entertainment, and this is what matters in a casino. Additionally, single-coin machines are much less profitable than last generation slots.
Some older casinos may still have them, and a player can get a little retro experience if they choose to. Plus their bankroll will be able to afford it for longer.
As the name suggests, this is a machine that can take more than one coin and has a payout ratio according to the coins played. This is also usually called a Multiplier. The first machine of this type was introduced by Bally in 1987 and was used by the casinos as a way to encourage players to place bigger bets.
For example, if you bet a single coin and hit the three sevens you will win, say 5 dollars or pounds, but if you bet two coins, you can win 10 dollars or pounds if the machine shows the same combination. Multipliers pay out proportionally on all winnings with the exception of the biggest jackpots where the payout is larger if you play with the maximum bet.
The majority of slots in the casinos are multipliers, and also there are some single-coin machines to play here and there, most of the players prefer to bet the maximum. Another reason why manufacturers introduced machines with more than one pay line is to provide more action to players. Usually, each extra line requires one more credit to get activated and when a coin is inserted additional indicator lights up showing that the pay line is active. You can find various machines with many pay lines. Electronic slot machines, as well as online casinos, offer slots with 30 and even 50 pay lines.
Playing more than one pay line does not mean an increase in the chances of winning the jackpot, but it does not hurt to have them either. Each machine is different regarding payout ratio. It is set by the manufacturer in line with the requests of the casino, as you can see in the blog section.
Buy-Your-Pay Machines
This type of machines can be a bit tricky, but not very complicated. You can identify these machines by looking at the payout schedule, which is usually displayed on the screen of the device. The machines are multi-coin and accept up to five coins. Each coin you put in buys you a winning combination. If you have put in the correct amount of coins, the winner comes up, and you get paid. If you have not put enough coins to activate a combination you do not get anything even when the winning combination comes up.
The winning combinations are different, depending on the number of coins inserted. For example, playing with one coin counts three bars as the only possible winning combination, if you hit three cherries, the machine will not pay. However, if you insert more coins, then there are more combinations treated as winning.
These machines are not as popular as they used to be, but they can still be found in some casinos. Keep in mind that if you decide to play on such a machine, you need to bet the maximum amount of coins every time, so that you unlock all the winning combinations.
Overall, it is a good idea to avoid buy-you-pay machines as they can get quite frustrating if someone hits the jackpot with only one coin.
Wild Play Slots
These machines are the ones that offer most fun because they offer a chance to multiply your winnings. If a player hits a winning combination with a wild symbol in it the winnings will be doubled; then it will be multiplied by four.
If there are three symbols, they form their own winning combination. Every time you win on a Wild play machine you need to check the payout display, as each machine has its own payout ratio.
These machines and games became popular after the release of Double and Triple Diamond machines by IGT. They became very popular with their diamond wild symbols. These machines quickly became very popular and attractive to players and also profitable for casino operators.
Who are the Big Berthas?
Big Berthas are the largest slot machines currently build. They are usually placed near the entrance because they are very interesting for new players. On the Big Berthas, you can have three or more reels, but these types of machines do not offer high payout percentage.
Multi-Game Machines
These are proven to be quite popular as they let you switch between games without having to move machines. For example, you can play different kinds of video keno, slots, blackjack and video poker on the same machine.
These machines often allow different denominations as well. You can start by playing a game with quarter denominations and then more to video keno for example which is in 1-denomination.
Touch-Screen Machines
When touch screen technology got introduced, the gambling industry was hugely affected, and many manufacturers started adopting high-tech methods of interaction with the slot machine.
Since their touch-screen release slots have been very popular and successful, especially those models that have their main screen is located in such a spot where players can also rest their hands on something.
Video Slots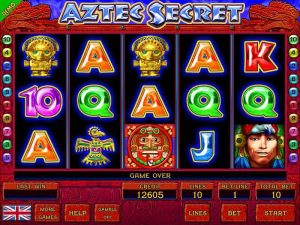 These slots are a computer software that looks like reels spinning and symbols lining up. The main feature that differentiates the video slots from the rest is that they can offer more than five pay lines. There are video slots with 100 different pay lines. On top of that video, slots offer various bonuses while you play like different modes and rounds that can bring you more winnings.
The five-reel video slots were once the new generation of online slot machines. There are more reels, symbols, combinations and pay lines. The payout schedule also increases because the machine takes in more money because players bet on more lines. Most video slots have specific themes, and the five-reel slot allows more sophisticated themes.
3-D Slots
These are the latest generation of slots. They combine the slots concept with the 3D storyline, which makes them very interesting and interactive. The storylines are different, from high adventures to romantic affairs. The three-dimension technology is quite new, so there are not many casinos that have implemented it. But we believe this will change quickly. Before playing always check reviews and licensing, so that you can be sure you are playing at a reputable casino.
Bonus Multipliers
These slots are great as they pay an extra bonus when you win after playing the maximum number of coins (at most casinos it is three). The bonuses may vary, but for example, there can be a ten coin payout for a specific winning combination when you bet one coin only; a 20 coin payout for two coins, but a much larger (for example 50 coin payout) if you bet on three coins.
Bonus Games
Most slots offer attractive bonuses like an extra incentive for players. The bonuses may come in the form of separate free slot machines that the player can enjoy for free. The payouts of the bonus games are based on the bet that generated the bonus. The so-called scatter symbols are very popular slot bonuses. These usually follow separate rules. Often it is easier to win with scatter symbols than with the regular games. Scatter wins usually will award you with free spins. Their number varies, but 15 is the standard. You cannot bet on a free spin because the payouts are based on the bets you made that generated the scatter bonus.
Slots Tournaments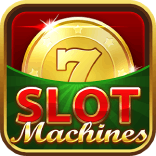 If you want to take part in a slot tournament, you need to pay a buy-in fee. As it increases the payout pool does too. Recently there was a tournament which gathered so many entrants that the winner got more than one million dollar jackpot.
Most online slot machines sites and casinos encourage and sponsor slots tournaments. Usually, there is a window which gives you all the details you need: the schedule of the tournament, the starting time, buy-in amount, payout pool and much more. You do not need to spend much to participate; you can actually enter in a tournament with a small buy-in and enjoy the action.
Summary
Despite the specific type or category, online slot machines are the most popular games in the gambling world. No matter if they are offline or online slots they offer the largest variety of diversion and fun. On this page, we are listing all the types and categorization of slots that we have come across, and we hope this information will help you find the slot machine that fits your taste best!