Multi payline slot machine games are different from classic slots, which have a single payline. Nowadays there are slots with multiple paylines, which are quite fun to play. For example, players can not enjoy a 5 reel slot machine with 5 paylines. The multi pay line slots are dynamic, and their popularity is growing fast.
We will tell you more details about these entertaining slot games below so read on carefully.
How Many Paylines Can A Slot Have?
The number of paylines on a multi payline machine is limited by the possible winning combinations, which is restricted by the number of reels. So, if we look at a 3 reel slot, the maximum number of paylines possible is less than that on a 5 reel slot. The number of paylines may range from 2 to 100. This type of slot machines are popular both in online and land-based casinos. The most common multi-payline slots are the 3,5,9,20,15 and 25 payline games.
The multiple paylines give players more opportunities to hit winning combinations. Within the same spin, there can be more than one winning combination. It depends on the number of paylines and the slot rules. Great news for slot players, right?
Do Players Bet on All Paylines?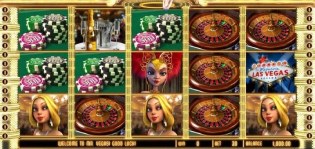 There are multi payline slots with a fixed number of lines. For example, the 50 payline slot machine can be played with all 50 paylines activated with every spin. However, this is an exception more than a general rule.
Most multipayline slot machines have a button you can use to select the number of payline you want to play with. For example, in a 20 payline slot, you can choose between 1 and 20 lines. Players love this flexibility because it gives them the opportunity to play either penny or high roller slots.
Penny Slots or High Roller Slots?
It is common for slot machines to have buttons to let you adjust the coin size, but in many of them, the lowest option is 1 penny or 1 cent. If you select to play on 1 payline, your total bet is 1 penny or 1 cent for a single spin. Regardless if the machine is with 5 paylines or with 30.
If the highest you bet is 10$ on a 20 line slot, you can click the "Bet Max" button and bet up to 200$ per spin. In this case, this is a high roller slot. Slot machines can be a penny or high roller.
Usually, the bet is the same per payline on both land based and online slots. So, in case you select 1 cent per paylines, all the lines you select will cost you this amount. There are exceptions, but they are very rare. Before starting your slot game decide what you want to bet and how many paylines you would like to have.
How to Select Paylines?
You choose the number of paylines by hitting some buttons on the slot machine. For example on a 5 payline slot, you need to press the button"Bet One" once to select 1 payline. To select two paylines to push the button again. To select more paylines, you need to keep pressing the same button. To select all paylines quickly press the "Bet Max" button.
The steps are the same for both land based and online slot machines, and you should also know that there are multi-payline slot machines with a special bonus, wild, multiplier and scatter symbols. There are unique features often found in multi payline games; there are free spins, bonus games and gambling features and many slots offer more than one of these options. There are multi payline slot games on various machines with 3, 5 or even 7,9 and 12 reels.
Where Can I Find the Top Multi-Payline Slots Sites?
Multi paying gaming is perfect for players who love the real money slots online. Check our slots reviews to see which are the best of the best sites to play slots.
Our reviews boast lots of different slots including video slots with many paylines. We recommend only sites where players can be sure that their money is safe. That is why all the casinos we recommend and review have licenses and have a solid reputation regarding payments, security and great service.
What are the Bonuses on the Multi-Payline Slots?
The multi pay line slots offer numerous ways to win that single payline slots do not. Included are wild and scatter symbols, which increase the chances of winning; bonus rounds can bring additional prizes and chances to win free spins. The multi payline games often feature great bonuses. These are the most common of them:
Wild Symbols – These are all the other symbols except the bonus icons. Wild symbols sometimes come with a multiplier of 2, 3 or more to your winnings. These symbols can even fill the reels when they expand.
Scatters – Scatter pays, are symbols that pay out when they hit the reels. When you land three or more of them, they usually activate a bonus feature.
Progressive Jackpots – These jackpots are made up of a percentage of each wager. They can be triggered randomly or by lining up symbols on the final line.
Best Multi Payline Slot Machine Casinos
All multi-payline slot machines let players choose how many lines they want to employ in their game. Players can reduce or increase this number to the minimum or maximum, as well as somewhere in between. If you are one of those players who does not want to risk too much per spin, this option is great for you. Many times more than one payline can be quite confusing and will distract you from the fun of the game.
Multiple lines allow for more opportunities to win on every spin, they add an element of dynamics and thrill to the game, especially when we look at slots with more than 9 paylines. As with all casino games, the primary goal is to have fun, so anything that might prevent this from happening should be limited. Regardless, the best casinos have brought a new level of fun in the world of slots with these machines.
The multi payline games are exciting and entertaining; it is easy to play on them. You just need to select your coin value and the number of paylines and enjoy the game. You can also choose to play for 1 penny or cent or play the high roller variation. The multi-payline slots give you a lot of opportunities to have fun and win.
Interesting Details
Thousands Take to Slots, Gaming Tables (Ilani Casino Grand Opening)
The Development of Slot Gaming Technology (Intermet & Virtual Reality)