On this page, we will share with you a review on the slots themes available, as well as why they are so popular. Slots, in general, are one of the most popular and loved games, both in land-based and online casinos. The difference between slots and other casino games is that all you need to play slots is your luck, you do not need to spend time creating strategies or learning special techniques. Slots offer you fantastic graphics, audio and a lot of nice slot machine themes.
You will often hear about themed slots, which are slot games with a certain theme. These are the most widely played games in online casinos. Gaming software providers release new games at special occasions and events like the Olympics, during the holiday season.
You can enjoy Christmas or St. Patrick's Day themed slots as well. Other important events you can see turn into great slots theme is the Rio De Janeiro parade and the Oktoberfest in Germany. Below we will tell you more about the various slot machine themes you can enjoy online.
Movie Themes
Many exciting slot games are based on movies. These are available for free or for real money at most online casinos. Due to the movie popularity, these games are a favourite option. In the game, you will see the lead characters of the film as important elements of the game, like symbols, bonus features or special symbols. Some of the movie themed slots, which have gained popularity, are the Tomb Rider, The Hangover, Iron Man, X-Men, Fantastic Four, King Kong, Lord of the Rings and The Dark Knight.
3D Slots
Technology is advancing, and so are slots themes and games. They are being revamped to surprise you with an exceptional gambling experience and exciting environment. 3D slots are one of the latest innovations in slot games, and they are worth trying out. The different between 3D and regular slots is the much better graphics which are much more detailed and clear.
TV Show Themes
Popular Television shows have also become a favourite slots theme. You can find games based on adventure and game shows as well as beloved drama series. When you play the game, you will fell like you are part of the show. Some of the most played television themed slots are X-Factor, The Price is Right. Jeopardy, Sex and the City, Wheel of Fortune and Family Guy.
Game Shows
As in the 50's TV game shows are popular to this day. Big slot machine developers like Bally, IGT, and WMS, regularly release slots based on these shows. The most popular among them are Wheel of Fortune, Jeopardy, and The Price is Right. If you have a favourite show definitely, check online if there is a slot machine theme based on it.
Choose a Category
Why are Slots Themes so Popular?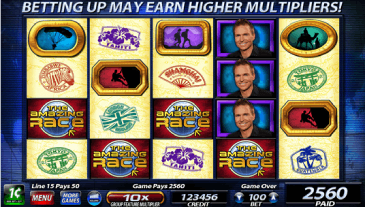 Slots are already a big hit among online players, and it is no surprise that they love the themed version as well. This is because players are offered exciting new features and an engaging environment to enjoy their favourite game. Seeing the success of themed slots, gaming software developers have taken it a step further and have designed games based on game and television shows and films.
Players are thrilled to see their favourite show or film in a slot format, as well as their favourite characters, which are coming alive on the screen. This is mostly true for online slot games which are making the gambling for real money experience a more intimate one. If you are a slots fan, definitely try the themed slot variants. There is always a slot theme that will catch your fancy.
Now we will mention some popular slots themes to illustrate the great diversity you can find. The most common slot machine themes are Sports, Food, Fantasy, Egyptian, Asian, Wild West, Sci-Fi and Space, Animal, Ocean, Action-Adventure, Valentine and even Celebrity Online slot games as well as other holiday-themed slots.
We will also list some of the most popular theme slots recently on the market. We will start with some titles from Microgaming – Thunderstruck, Tomb Rider and Mega Moolah.
Tomb Raider first came out in 2004, but quickly became a favourite to many players and is still played by most slots themes enthusiasts.
Thunderstruck is a 5 reel, 9 line themed slot with an exciting additional twist in the free spins feature.
Mega Moolah is another 5 reel slot with 25 pay line and it has a progressive jackpot.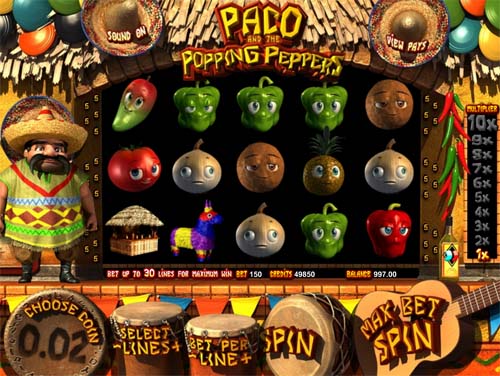 Another title we cannot miss the Gladiator slot it is an online game with extraordinary graphics and has two random bonuses. It is a popular online casino slot which players can find on Playtech Casinos such as bet365 Casino.
Whether players like pets or sailing the seas with a pirate ship, enjoying an African safari or the thrill of being in space, there are literally slots themes for everyone. There is an online themed slot for every season, holiday and just about every mood players may be in. The creators of these slots are trying to have something to offer for every taste.
Final Piece of Advice
It is fair to say that if you are a big fan of themed games you will find a huge selection of them from some of the biggest developers in the industry. You can first check their sites yourself and even play by using the free credits you are given at the beginning. This is a good idea because you will be able to not only experience the great graphics of these games but actually see the betting options and features they offer and to decide if they fit with what you like to play.
There are numerous options of slots themes to choose from within each category we have discussed and no two games are ever the same, so you can be sure to find the game that is right for you. When you have finally chosen the themed slot you would like to try you can first play the no deposit version and only after that go on to play for real cash. So, our advice would be to take a look around and explore the slot themes available – you never know where the perfect slots themes game is waiting for you.
Facts About Slots
Online Slots vs. Land Based Slots (

Most Popular Casino Game Worldwide)

Takeaways for Slot Entrepreneurs (E

volve and Adapt, Grow and React

)