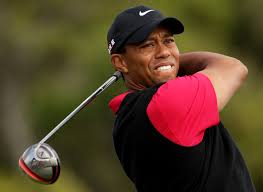 The amount of wagers placed on Tiger Woods as well as the sum money flowing in on the 4-time Masters winner should not be a big surprise. However, it is for those of us who watch and follow golf regularly. Woods has won fourteen major championships during his career, and he looked in form in his return at the Hero World Challenge in December. However, Augusta is the crown jewel and Woods, who is currently 41, does not seem in to be able to win another green jacket. However, that has not kept gamblers from plopping down massive amounts of money on him.
According to Forbes, Woods is cleaning up in Vegas. This, of course, is preposterous. In reality, Tiger Woods should be circa a 75-1 or 80-1, definitely not 20-1. However, punters love betting on an all-time winner, and that is how we ended up on such odds. Moreover, who does not want to say "I wagered on Woods when nobody else believed in him?"
Tiger Woods managed to finish in the top 20 during the last time he played Augusta. In spite of that impressive game, and if we consider that he had not played for nearly months. As well as despite his terrific playing at the Hero World Challenge, which was after not playing for approximately 16 months, I would not put my money on Woods at 20-1 or even 60-1.
Thus, Tiger Woods' last stand at Augusta is coming, but it will not come during this year. So we advise you that you stay away from this, unlike everyone else.