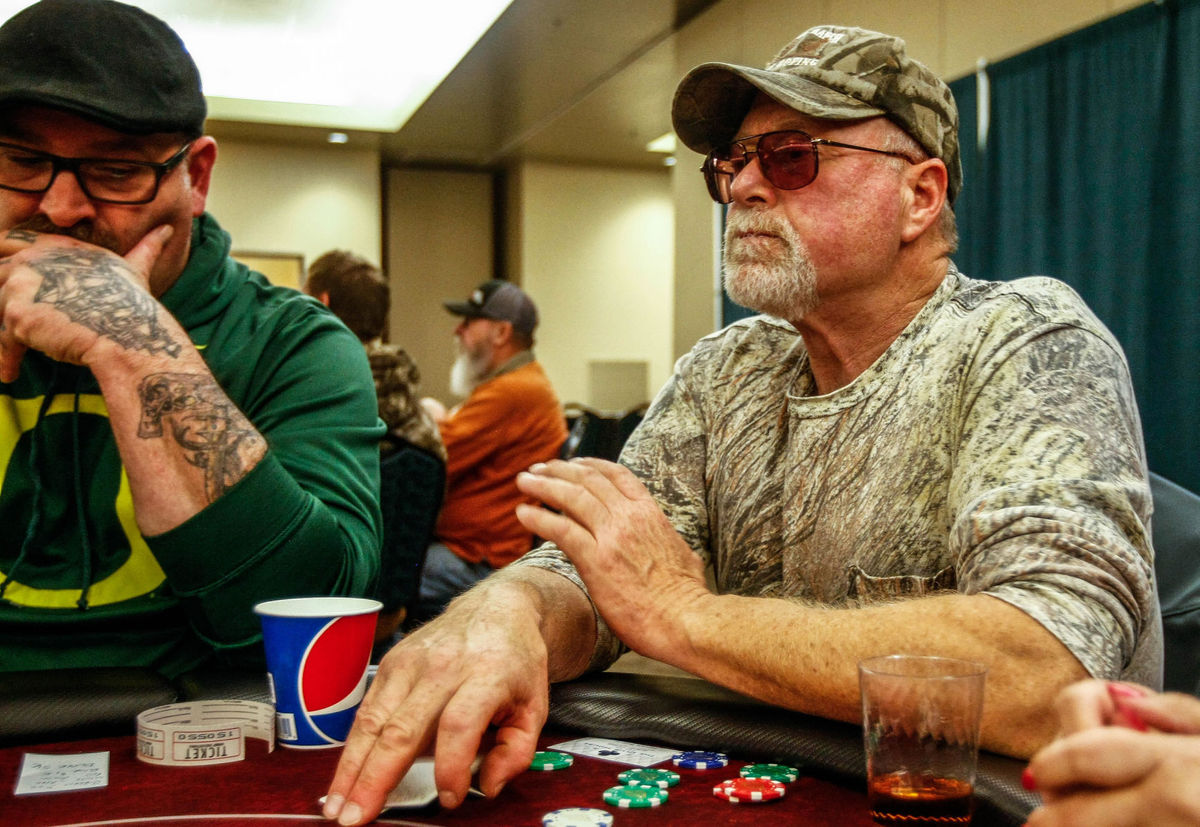 Last Saturday night poker players gathered and played until Sunday morning in the 2017 Poker Craze. The tournament was held at the Community Conference Building, Douglas County Fairgrounds. The officials of the fairgrounds stated that 96 players entered this year's contest. This is the 7th annual Texas Hold'em tournament that raises money for the fairgrounds. The buy cost each player a $100.
The event began with the registration at 4 pm. and dinner one hour after that. The card dealing started at 6 pm. The game started with 13 tables, and with the elimination of players, the field was whittled down to only one table before the winner was crowned on Sunday morning at 3 am.
Brad Cavens of Roseburg was the last man standing. He won $3,000 of the $10,000 total pot. The prize was paid out in Visa gift cards. Harold Phillips, the fairgrounds manager Harold Phillips stated that it was the longest the tournament so far. He added that it was probably because they were all skilled.
Dinner was available for players as well as their guests wanted to pay for it. Not to mention that there were snacks served throughout the entire evening. Phillips stated that the fairgrounds began the poker tournaments to help maintain their buildings as well as facilities that are in need of upkeep. The tournament raised approximately $8,000.
Phillips said that it goes into our budget to do that. The contest has been very successful, and they are going to continue to do it and even expand regarding participants.