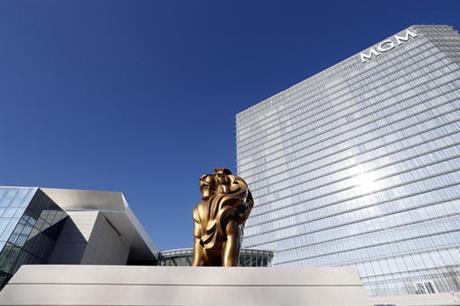 MGM Resorts will be opening its $1.4b National Harbor Casino just outside the capital this week. They advertise a gaming floor which is larger than the White House, as well as an art collection which includes a large collage by the famous musician Bob Dylan.
However, do not expect anything like Vegas, like ancient Roman replicas or neon flamingos. The CEO of MGM described the design as monumental. This means that the first casino was intended to complement the landmarks in Washington's.
The casino will open this Thursday evening at 11 pm.
THE OFFERINGS
The casino floor is approximately 125,000 s.f. Moreover, it includes table games and over 3,300 slots. There is an intimate arena which already lined up acts like Sting, Bruno Mars, and Cher. There is also a spa, outdoor pool, and a salon. There are high-end retailers like the Sarah Jessica Parker boutique. Some bars and restaurants feature national, local and even international chefs. Not to mention the 12-foot chocolate fountain in the middle of the European pastry shop Bellagio.
ART
There are 72 works of art that are displayed in the casino. These include Bob Dylan's "Portal," which is a metal collage which includes a Maryland blue crab. It is the musician's first piece of art on permanent display in a public area.
The collection will also contain work done by the local artists.
GETTING THERE
The resort is not directly linked by the subway for Maryland, Washington, and Virginia. However, you can travel by bus from the subway's King Street stop. There is a parking lot with 5,000 spaces and a taxi stand. The resort also works with ride-sharing organizations, such as Uber.