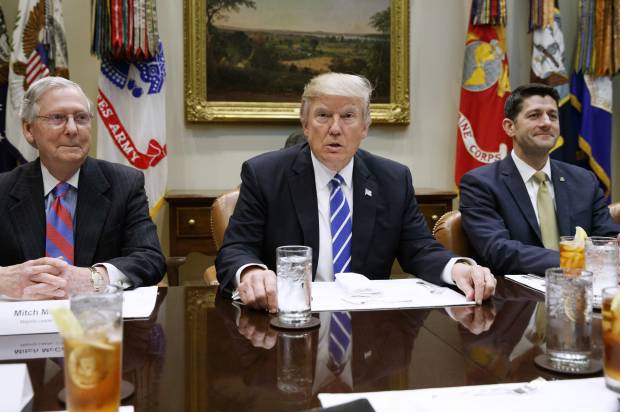 Just before our new President, Donald J. Trump entered the White House; there was speculation about if he could manage to finish his first term. However, all of that happened before this chaotic weekend when the Trump blamed Barack Obama, for what he calls leaks through wiretaps which brought to daylight his campaign's ties with Russia's intelligent sources.
Ladbrokes is a British betting behemoth, and they have become quite popular in the US with their speculations that Trump probably will not even finish one year in office. They are currently offering 2/1 odds that our president will be replaced before the end of this year.
However, for him to be replaced in 2021 are the same odds. The Brits even spend their money betting that he will serve his full term which means that there will be no President Mike Pence. However, Ladbrokes went that extra mile to troll Trump stating that he will visit Russia before the year ends.
PSB did a research which shows that about 11% of 800 adults label themselves as Trump regretters, which means that they are no longer enthusiastic about him or that they would vote against him if they had that opportunity. You can read more about politics in their site. In another finding, 35% of the surveyed state that Trump is going too far, and the same percent think that he is getting sidetracked by non-important things.
Ladbrokes' trolling definitely does not end her, though. They gave Trump 25/1 odds that he will win the 2017 Nobel Peace Prize.