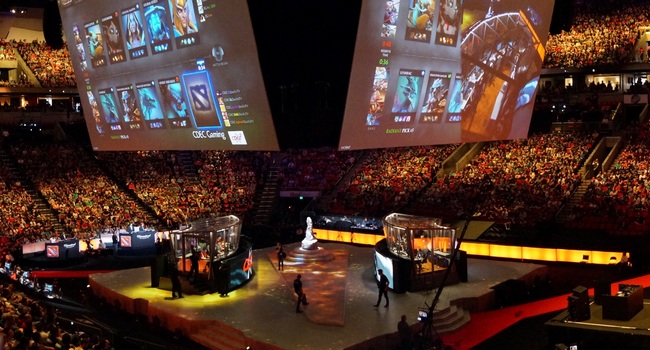 This year's International, which is the biggest annual tournament in Dota 2, might not take place in the United States.
President Donald Trump's recent travel ban might result in the TI7 to move to a different location.
The tournament has been taking place in the Seattle Key Arena in the past several years. The visa uncertainties that are linked to the ban are affecting the players as well as other members of the esports community. Thus, the game publisher Valve is considering to find a new place for the event.
"We will run the event no matter what."
Recently Valve's CEO Gabe Newell and the company's spokesperson Erik Johnson commented on how the travel ban will affect the company. We cannot say that visa uncertainties are not a common thing in the esports community. Something like that has happened before. Gabe pointed out that since esports is a brand new industry some players have issues with the recognition of their work statuses. The fact that some of them are minors does not help either.
Newell shared with the public that they will run the event no matter what. It would be ideal for them to do it in Seattle since it is close to their headquarters. He added that even it becomes too difficult, they will find a way.
If it comes to finding a new spot for the TI 7, a potential one is Cologne, Germany, the place where the International was born.