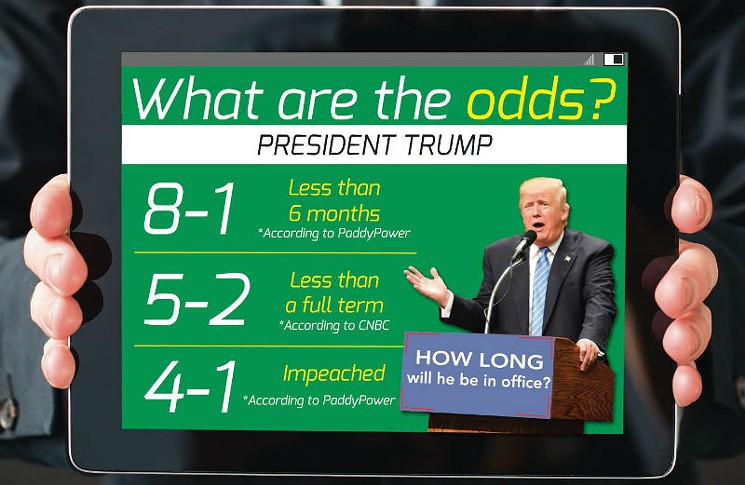 The odds are currently not in Donald Trump's favor as bookies different betting websites indicate that he will not make it through his first four years in the White House.
A spokesperson for Paddy Power told Politico that they are currently offering 4-1 for Trump to be impeached in his first six months. He added that with such a small amount of political experience as well as his rough start in the White House it is quite understandable that people have their doubts about him.
While Trump as a candidate lost the company approximately $5 million, since the Republican was not expected to win, him as a president has been fruitful for sites such as Paddy Power and Ladbrokes, who are seeing a profit in politically themed bets.
Gamblers have the opportunity to place bets on which year they think Trump will be kicked out, and the bigger payouts are currently at later in his initial term, which means that the bookies believe that he will be impeached sooner than we think. For example, in Paddy Power, a 2017 bet is a 4/1, and a 2020 wager is at 20/1.
Such websites are allowing their users to wager on other aspects of his presidency as well. For example, there is currently betting on which will be the first country Trump will visit as president. The highest probability is currently held by Slovenia, which is his wife's homeland. The next are Canada, Mexico, England and of course Russia.
There are larger payouts if the president chooses a more unconventional destination.